Alcyone Station is a site in the G&B Mining Fields region of the Ceto system in Everspace 2. It is revealed after starting the Spares and Scrap mission. This location has high G&B activity with two large dockable stations, alongside several other structures, overseeing aetheum crystal mining on the large asteroids present. There is a very bright yellow/green gas cloud below the large asteroids & stations with a corrosive center.
Secrets
[
]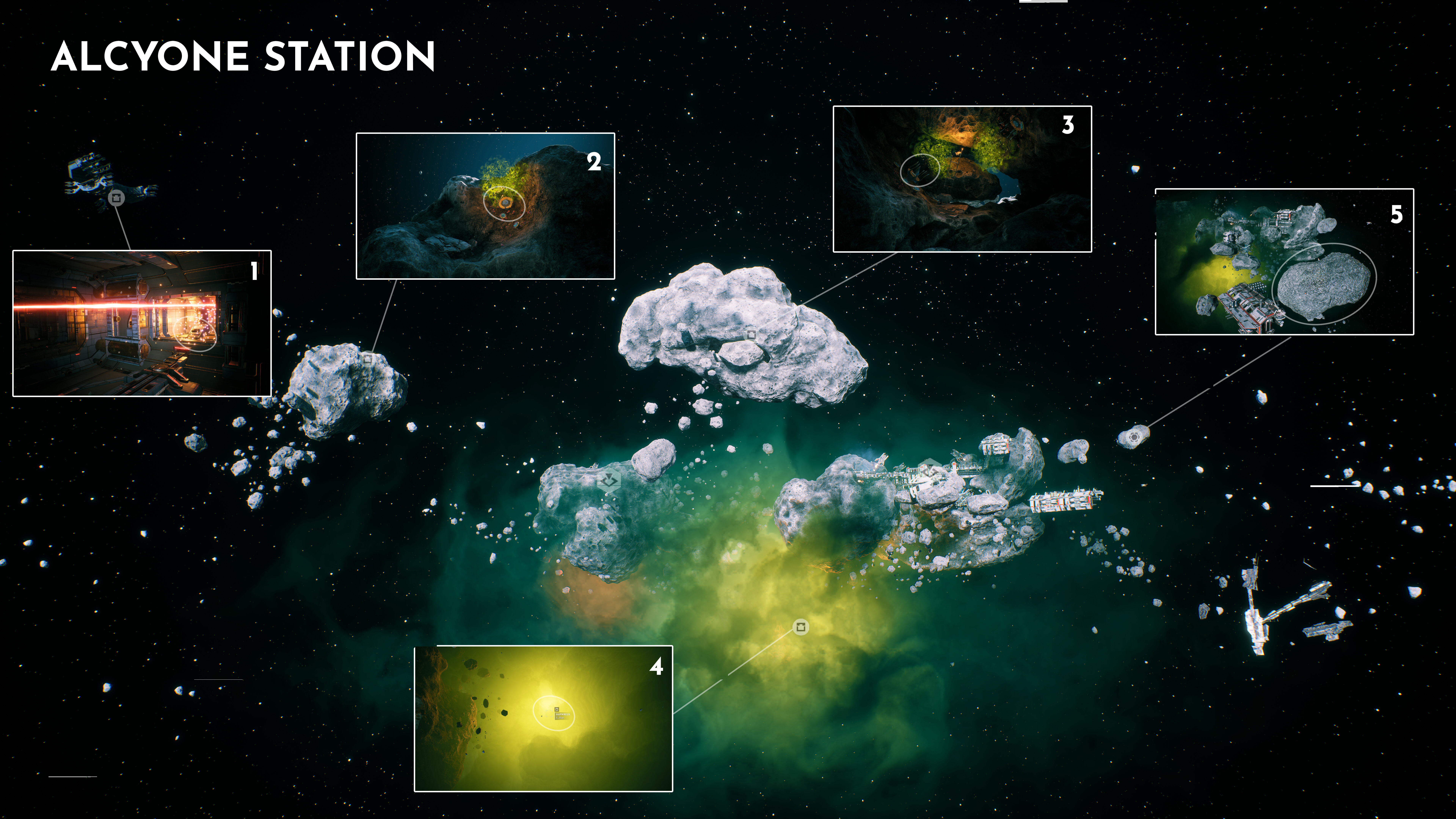 #
Type
Notes
1
Bulletproof Container
Located in segment of a derelict ship far from the stations. Enter via underside crack, shoot Shield Generator to gain access. Contains Mainframe Expansion & the Missile Defense System device.
2
Shipwreck
Located in center of corrosive green gas cloud.
3
Rigged Asteroid
Gives Clygon and Clygon Cores
4
Shipwreck
Located on large asteroid, inside a corrosion field emitted by a large

Hydra Anemone

.
5
Shipwreck
Located inside large asteroid, between two large Hydras.
6
Shipwreck
Located at edge of debris field.
Minigames
[
]
Race gate

near the main station with 24 rings (the rigged asteroid is near its finish ring)
NPCs

[

]
Trivia
[
]
This location was originally named "The Ulcer" in the alpha and beta stage of development.
Gallery
[
]