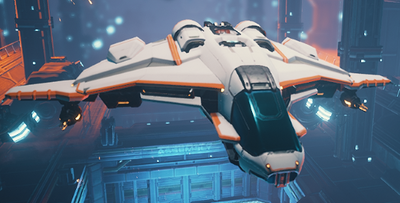 Colonial Interceptor
Medium Fighter Class
A versatile combat ship that can equip most weapon systems and devices. Though it does not have considerable disadvantages, the Colonial Interceptor does not shine in any particular field either.
‌
Shield Recharge Rate
10/s
‌
Energy Core Recharge Rate
5/s
The Colonial Interceptor is a medium fighter class ship. It is the immediately unlocked upon starting the game (as is the Colonial Sentinel), and comes well rounded right out of the box, but doesn't excel in any one category. Fully upgrading the Interceptor's Perks costs a total of $243,850 credits.
Loadouts
Trivia
Gallery
See also