Sector 7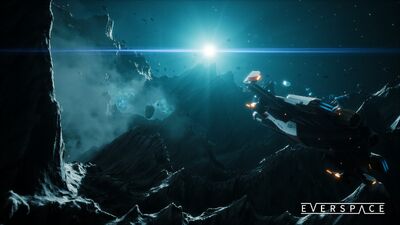 Sector 7 is the last sector you can jump to in Everspace.
Description
Sector 7 marks the end of the Demilitarized Zone. It is different from the previous sectors as it is only one location, and is always the same. It is some sort of lifeless planetary body, presumably with no atmosphere, and possibly a very large asteroid.
This is also where several major parts of the story take place, as Sector 7 contains Adam Roslin's Secret Lab.
After you defeat Admiral Gorc, the playable area is reduced to a large blast crater, with a single scrap at the center.
The Lab
Adam Roslin's secret lab is here. It can't be interacted with in-game, it is only seen from afar and in cutscenes. It is an abandoned Colonial research station from the Okkar-Colonial War.